Levelling the playing field
Hitting the Wall
Why mindset matters when growth stalls

The good, the bad and the downright overdue
Published online in the HR Magazine
The Need to Get More for Less
Award-winning CMI Management Article of the Year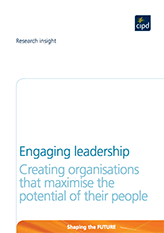 CIPD report
CIPD report providing an overview of Engaging Leadership and its impact through practical application

An honest look at Integrity
Published online in the CIPR Influence Magazine
Boardroom leadership is the key to lower employee stress
Published online in Personnel Today
Diversity and the bottom line
Published in Natwest Content Live Magazine
The challenges of creating a genuine learning culture in organisations
Published online in the CIPR Influence Magazine
Development of a Private Sector version of the Engaging TLQ
Published in Leadership & Organization Development Journal
How 360 degree feedback enhances leaders'success
Why leaders who undertake 360 are more equipped to thrive in organisations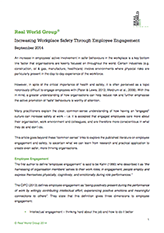 Engagement and Safety
Understanding the link between employee engagement and increased workplace safety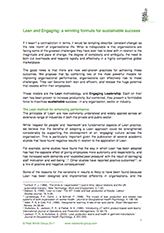 Lean and Engaging: A winning formula for sustainable success
How organisations must enhance engaging leadership to benefit from LEAN processes
Development of a New Transformational Leadership Questionnaire
Published in the Journal of Occupational and Organizational Psychology
Leading from the Top
How leaders can ensure the rail industry rises to today's challenges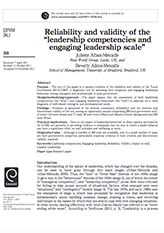 Reliability and Validity of the Local Government 360
Reliability and Validity of the Local Government 360
Cultivating Entrepreneurs with Vision
Municipal Journal article discussing leadership culture in today's successful Councils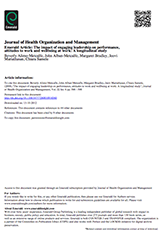 Engaging Leadership in CRTs: Longitudinal Study
Unique, longitudinal research demonstrating a direct, causal link between engaging leadership and team performance
Darzi and Leadership: Too important to get wrong!
Exploring how leadership directly contributes to quality of care for patients
Leading to Quality
Findings of a major regional study creating a new model of effective team working in the NHS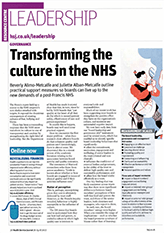 Transforming the Culture in the NHS
Health Service Journal article describing how effective NHS Boards lead, govern and work as effective.
Engaging Boards
The King's Fund Leadership Review chapter exploring how Boards' levels of engagement influence quality of care and employee wellbeing
Closing the Gap
Mayor of London published case studies from the City of London addressing gender equality
Effective Culture for Recruiting and Retaining Disabled Managers
Report published by the National Disability Authority, Ireland
I&DeA Prospects
Major study of barriers to career progression for diverse leaders in local government
I&DeA Perceptions
Exploring bias in performance appraisal by ethnicity and gender through 360-degree feedback
Engaging Leadership Part 1: Competencies are Like Brighton Pier
Leadership is much more than being competent as this article explains
Integrative Leadership, Systems Thinking and Wicked Problems
Published in The International Journal of Leadership in Public Services
Cast in a New Light
People Management article exploring evidence for Engaging Leadership enhancing performance
Lean and Engaging
How organisations must enhance engaging leadership to benefit from LEAN processes
Engaging Leadership – a better approach to leading a team?
Engaging Transformational Leadership is an approach to leadership that is conducive to good-quality care because it nurtures staff's confidence, motivation, ability to work with others and willingness to innovate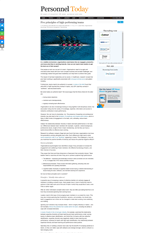 Five principles of high-performing teams
In a volatile environment, organisations need teams that are engaged, productive and know what they're working towards.