Select outstanding leaders
Real World Leader
To thrive in the new world of work, selecting & promoting leaders based on the right behaviours is critical.
How a leader behaves is just as important as the competencies, skills and experience they bring. Day-to-day behaviour is what maximises performance in a sustainable way – especially in uncertain and highly pressurised times.
The Real World Leader (RWL) is an evidence-based tool designed for senior and Executive level recruitment and promotion. It is very different to traditional selection tools, assessing proven behaviours, not personality.
"…[Personality tests] account for approximately 5% of an employee's job success while the other 95% of their performance is unaccounted for by personality."
Beau Baez, H. (2013) Personality Tests in Employment Selection: Use With Caution, Cornell HR Review
Using the Real World Leader to enhance your senior and Executive selection and promotion will help you explore whether the individual leads in ways that has the following impacts: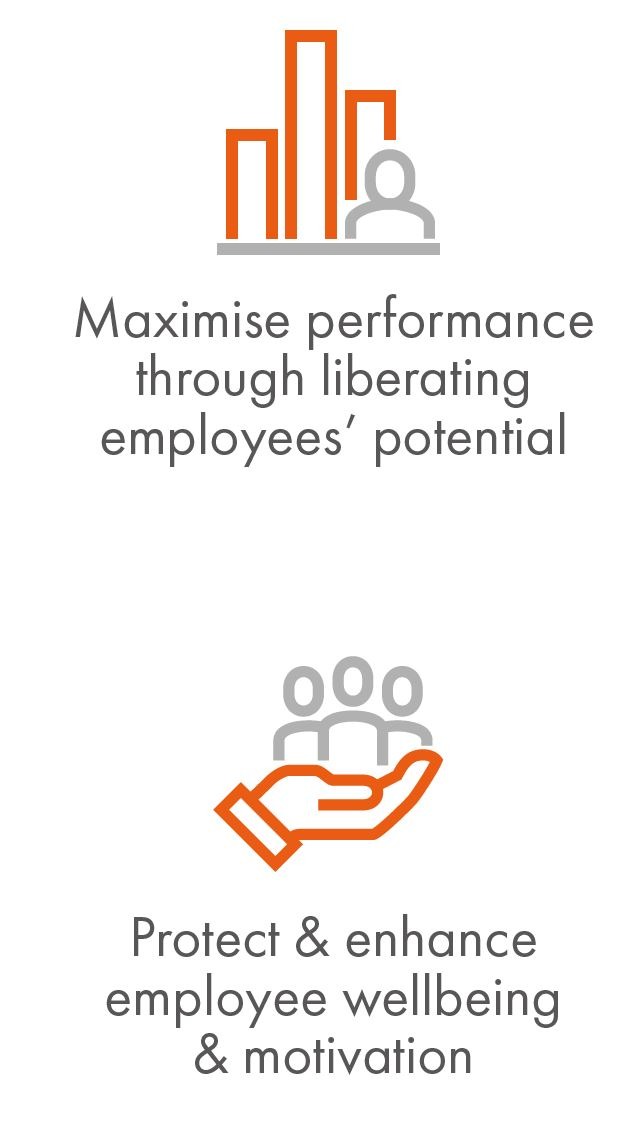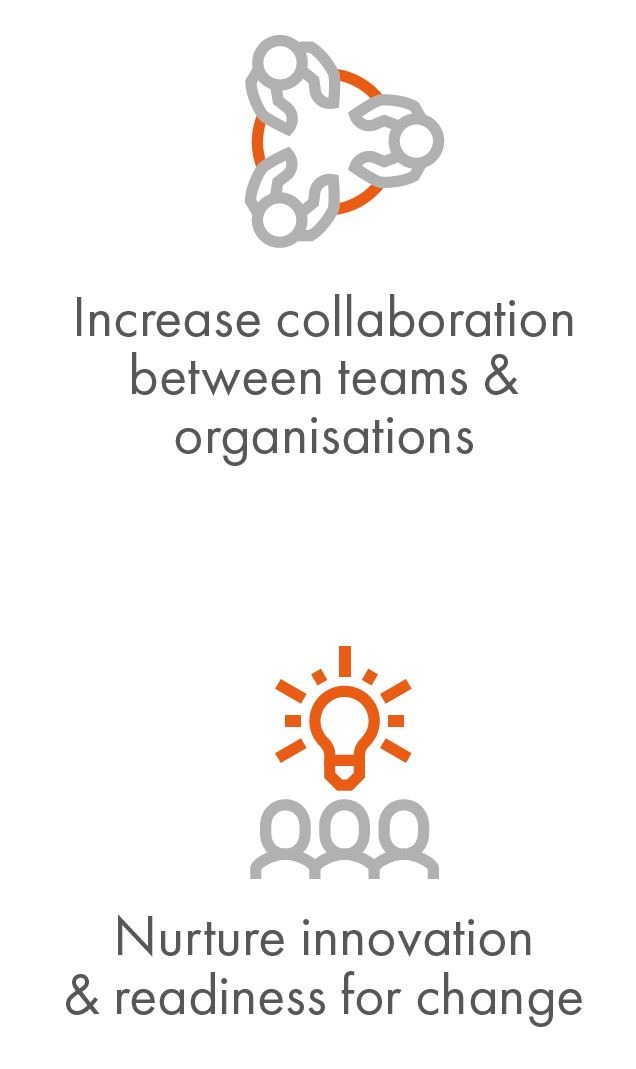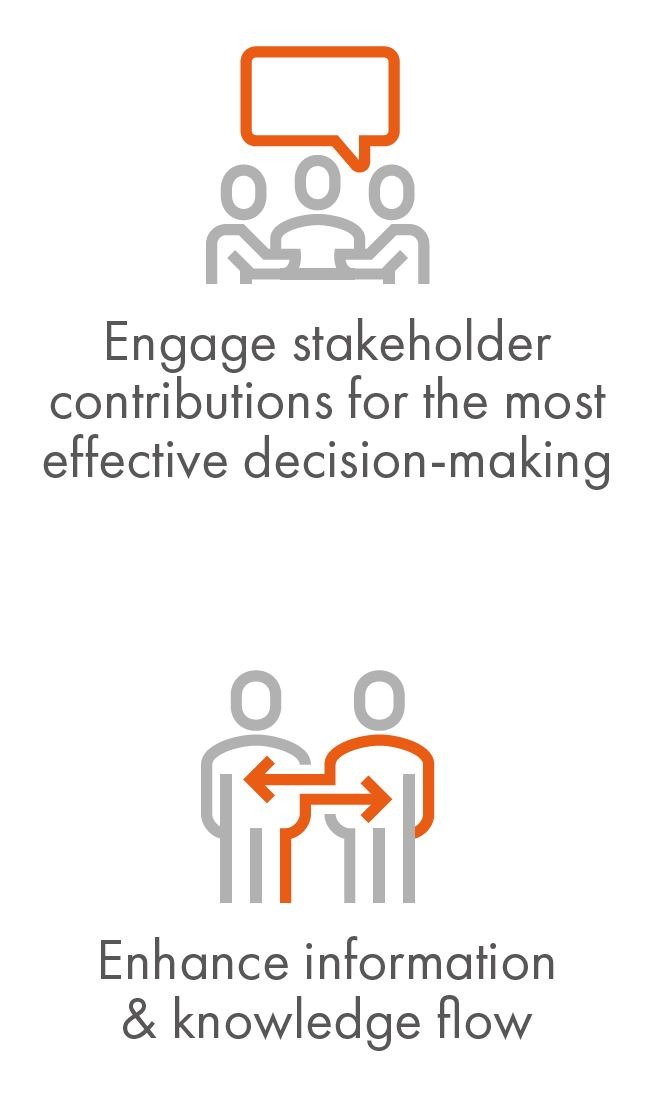 We have been using the Real-World Leader assessment for several years for our Senior and Executive appointments. We initially adopted it as we were looking for an evidence-based tool to incorporate into our Executive and Senior selection process. We selected the Real World Leader as it assesses leadership behaviours essential to maintaining a contemporary leadership approach in Sheffield.
 It is also important for us to ensure that we are creating a fair process for candidates, eliminating bias and we are pleased to include it in our recruitment campaigns. Compared with other tools we are aware of; the Real-World Leader is an interestingly different approach in exploring behaviour rather than personality and we intend to continue using it for our Senior and Executive-level appointments.
Download Sample Hiring Manager's Report
We're committed to your privacy. Real World Group uses the information you provide to us to contact you about our relevant learning opportunities, thought leadership and leadership diagnostic services. You may unsubscribe from these communications at any time. For more information, check out our Privacy Policy.
We used the RWL to support the recruitment of our Chief Executive position. The selection panel found the feedback report insightful, and brought additional depth to their discussions with the candidates.
 We will be using the RWL as our preferred profiling tool to support future Executive selection processes.
Key benefits of the RWL for selection or promotion:
Assesses behaviour, not personality
Full range model: from emotional intelligence to strategic focus
Designed for senior & Executive leaders
Interview questions included
Evidence-based leadership model
Reduces bias in selection & promotion
Based on an inclusive leadership model, research shows the RWL dimensions reduce bias & create a fairer process for diverse candidates
Update your approach with behaviour, not personality
Well-researched, contemporary personality tools are great for getting underneath a candidate's preferences and aptitude for a role.
However, they do not assess the other critical part of leadership – releasing the potential of the leader's teams and maximising organisational performance beyond themselves as an individual.
The Real World Leader provides you with an effective and refreshingly different approach, assessing behaviours rather than personality traits.
Its foundation is Real World Group's uniquely proven Engaging Transformational Leadership model.
Clearly presented candidate profile
The Real World Leader provides you with an easy to interpret profile for the individual.
This shows which leadership behaviours they enact most and less often, which have been normed against a large comparison group.
Ensuring leader openness
The Real World Leader uses ipsative (or "forced-choice") questions. Given that all of the statements describe positive leadership behaviours, candidates have to be honest in their self-assessment as it is not possible to "skew" the results in a way that creates a more favourable impression than is accurate.
We also provide you with suggested interview questions which enable you to understand their leadership approach more fully, and the ways in which they enact their leadership in practice.
Maximum value for both you and your candidates
The Real World Leader generates two separate reports, included at one price.
Both provide you and your candidates with:
A clear summary of their leadership profile
Guidance on the likely impact of their behaviour on the organisation and your people
Advice on how they could enhance their leadership in future
Simple, no-cost accreditation
Becoming accredited to use the Real World Leader is simple. As it assesses behaviour rather than personality, and the findings are fully interpreted for you, Level A and B qualifications are not necessary.
Accreditation is free and conducted online. It can be undertaken at a time and place of your choice.
Using the RWL as a coaching tool for current leaders
The Real World Leader is designed so that it can also be used as a self-assessment tool to develop leaders already in your organisation.
Contact us to get started