Leadership Assessments for Local Authorities
Effective Leadership for the host of challenges facing local Government.
Local authorities are facing a tough and complex set of often competing pressures. These include cuts in funding, economic growth and integrated service provision challenges and the rising demand for services – with increasing costs associated with their provision. There has never been a more crucial time to evaluate organisational resilience and re-imagine service provision.
As Local Authorities experience unprecedented challenges in manoeuvring through the disruptions and uncertainties of the effects of the pandemic, they must place the morale and wellbeing of all their employees centre stage, not simply on moral grounds, but because they are the very means of achieving success.
The evidence is clear that a culture of psychological safety provides a rich environment for generating ideas, innovation, learning, sharing information and expertise, flexibility and agility in response to change.
Since leaders, particularly those in the most senior positions, either create or inhibit such a culture, this approach is central to how they must lead. What is needed are simple and, to a large extent, common-sense behaviours, but at the same time they are the enactment of essential values, beliefs and attitudes of managers.
"Successful leaders leverage extraordinary performance through simple behaviours that engage people. Those who fail to appreciate their impact on others squander talent and potential every day"
Professor Beverly Alimo-Metcalfe, Founding Director
Sadly, these behaviours are far too often missing in the culture of organisations. Our evidence suggests that they can, however, be learned. Going forward, organisations should both ensure that they are embedded in the DNA of what is expected of leaders, and provide leaders with the opportunity to reflect on and develop the extent to which they enact these behaviours. Through this, a true culture of psychological safety can be created so that individuals, organisations, and the customers or communities they serve can thrive.
We have been using the Real-World Leader assessment for several years for our Senior and Executive appointments. We initially adopted it as we were looking for an evidence-based tool to incorporate into our Executive and Senior selection process. We selected the Real World Leader as it assesses leadership behaviours which is essential to maintaining a contemporary leadership approach here in Sheffield. 
It is also important for us to ensure that we are creating a fair process for candidates, eliminating bias and we are pleased to include it in our recruitment campaigns. Compared with other tools we are aware of; the Real-World Leader is an interestingly different approach in exploring behaviour rather than personality and we intend to continue using it for our Senior and Executive-level appointments
Contact us for a Free Initial Consultation
How we can help.
There are numerous ways in which Local Authorities have changed how they provide services and care for people and undertake their roles. At Real World Group we work with organisations, individual leaders, teams and boards to help enhance leadership behaviours increasing, wellbeing, productivity and reducing on the job stress. Real World Group leadership assessments are highly respected and utilised around the world.
They have been proven to increase performance, enable organisations to achieve more with less, improve wellbeing and engagement, innovation, collaboration and many other key factors in success.
Significant changes to government policies, such as those on devolution, and health and social care integration create more demands on the leadership required in this time of extraordinary and unpredictable challenges, requires a more complex model than being supportive, consultative, and inclusive, although they are indisputably essential for creating a climate of psychological safety.
How you deliver more services in the new world with a reduction in financial resources; engage, empower and develop your teams ; engage citizens and stakeholder and form new partnerships in a VUCA world.
Other Local Authority leadership demands include:
How to unite employees behind a shared vision?
How to develop the capacity and resilience to lead places, deliver services and support the vulnerable?
How to encourage continuous improvement & innovation?
How to empower people effectively?
How to develop the future generation of local government leaders.
How to encourage readiness for change/change readiness?
How to strengthen team adaptability to change?
How to deliver more with less.
How to future proof your People Strategy?
How to strengthen team potency (confidence to cope with pressure and achieve goals)
How to increase collaboration between integrated teams or other groups of stakeholders inside or external to the organisation?
Fact Box
In 89% of UK businesses hybrid working will be permanent.
Robert Half, 2021
How are you embedding hybrid working changes in a collaborative manner that supports all of the organisation fairly? How are you supporting your staff to remain "connected" to their teams and organisation? How can you be sure you get hybrid working right?
We have a strong reputation for excellence in understanding what kind of leadership, governance and team working is required in today's challenging world of Local Government having worked with a very wide variety of organisations in the sector, and having been invited to present at many national conferences.
Selection of Real World Group clients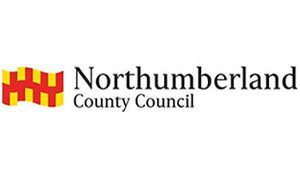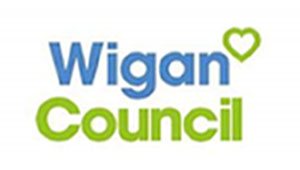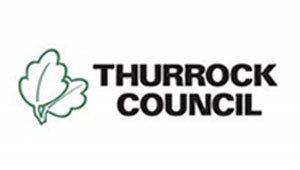 "In common with all local authorities, we were facing major budgetary challenges in being able to continue to serve the community of Southend as well as we wished to, and recognised that having the right leadership culture was key to our future success.
We commissioned Real World Group to work with us to develop our senior leaders and to embed enhanced leadership throughout the organisation together with our great OD team. I was particularly keen on adopting the Engaging Leadership model as I felt that being more connected to, developing, and involving colleagues at every level, as well as engaging more fully with partners, would be key to enabling us to do more with less, and emerge a stronger and more efficient organisation than before.
The programme has exceeded our expectations in terms of the culture improvement felt by colleagues throughout the Council. Our OD team has gathered evidence of a wide range of benefits that have been felt at all levels, and both awards and peer reviews have reinforced our belief that we are now among the most engaged Councils in England. With this, we are much better able to serve the needs of our community in spite of the challenging environment. We are very grateful to Real World Group for their support and guidance, and would not hesitate in recommending them to other organisations."
Rob Tinlin, MBE, Southend Chief Executive
A Selection of Local Government Leadership challenges we can enhance and improve
Real World Group assessments are highly respected and utilised around the world. They have been proven to increase performance, enable organisations to achieve more with less, improve wellbeing and engagement, innovation, collaboration and many other key factors in success .
Talk to us about what your organisation needs, and we'll be happy to assist you in fully engaging your potential.
Contact us to get started