Organisations worldwide are facing the very real challenge of adapting to the way organisations work now.
Real World Group's Hybrid Team 360® shows you exactly what to focus on in order to create and enhance your hybrid and fully remote teams.
The focus of the Hybrid Team 360 is on behaviours, rather than personality types. These have emerged from cutting-edge research on how effective teams operate in today's transformed workplace.
The tool helps your teams reflect on how they are working in a way that helps them become much more effective in their specific context.
Hybrid Team 360® dimensions
Benefits of applying the Hybrid Team 360®
Gives clear, tailored guidance on how to be more productive working remotely
Supports hybrid and fully virtual team leaders to be more effective
Increases team self-management & leadership
Enhances effective collaboration between teams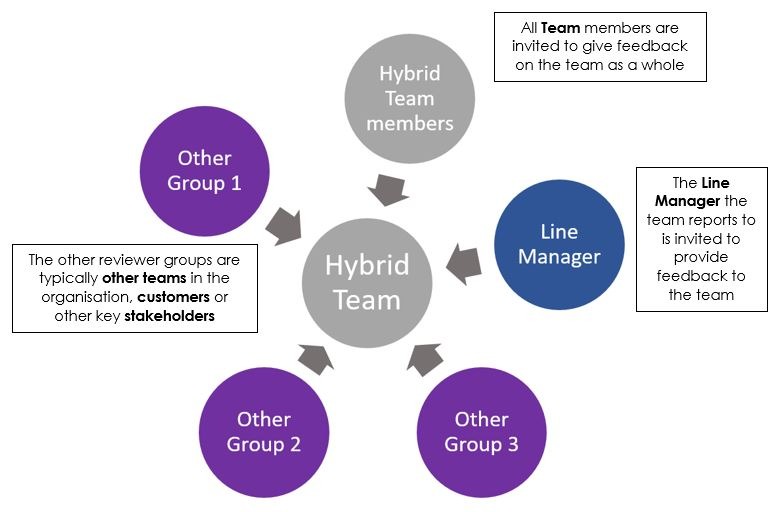 The Hybrid Team 360 is also available in the Line Manager Version which provides the team's Line Manager with a separate report which explores their leadership of the team in more depth.
Contact us to get started