D&I benefits of the PLI – development & Coaching
By assessing behaviour, rather than personality, the Performance Leader Identifier (PLI) not only helps leaders reflect on whether they are enacting the critical behaviours for today's world, but also enables greater diversity and inclusion.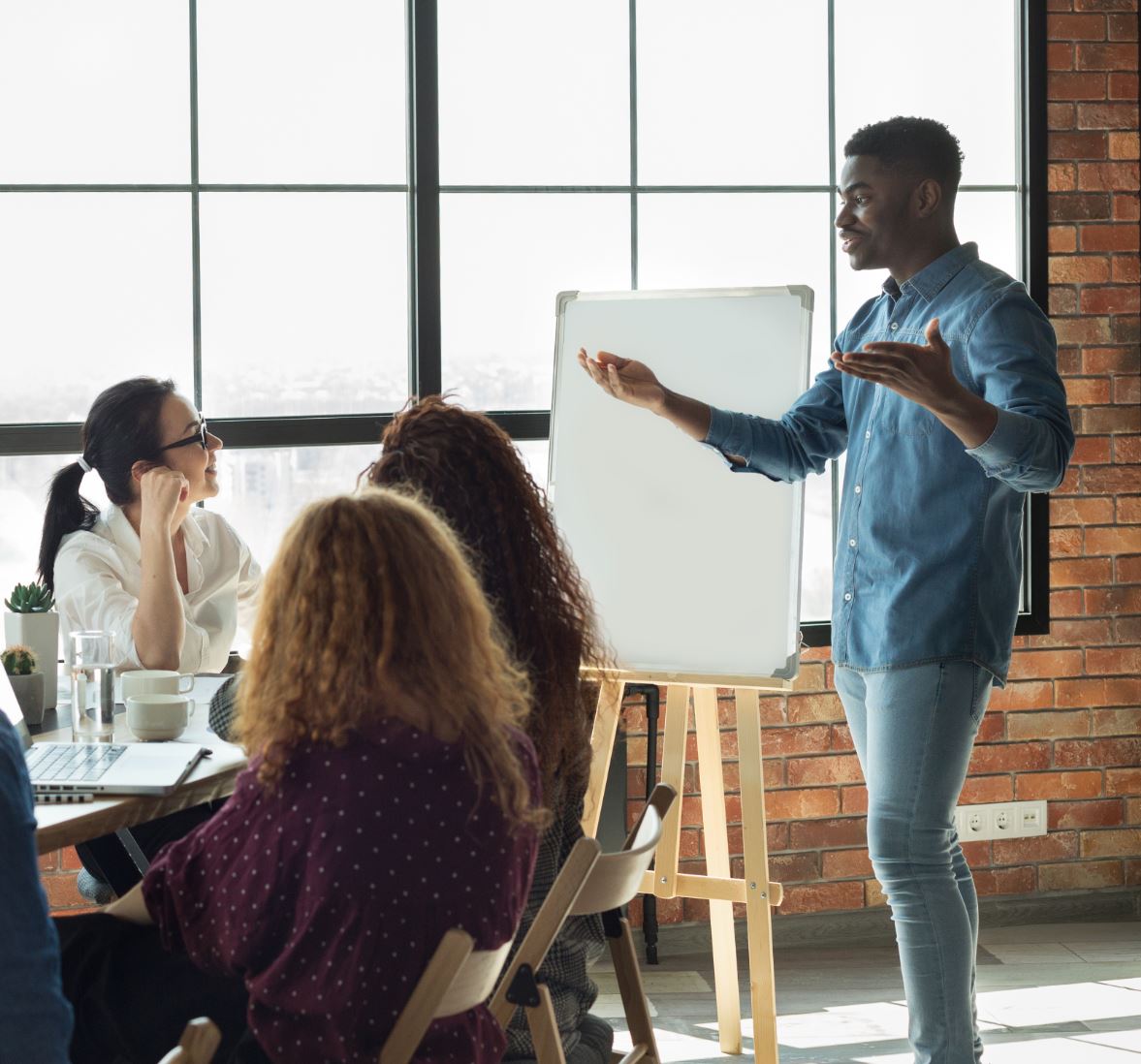 Values different ways of leading
Successful organisations recognise that effective leadership approaches can be influenced by demographic differences. They nurture valuable difference in order to be truly inclusive.
The leadership behaviours assessed by the PLI are not only those that are most effective in today's challenging times, but reflect a range of approaches to leading – rather than only reinforcing traditional approaches from homogenous groups.
Helps build confidence to be yourself
Approaches to developing leadership tend to be biased towards "typical" leader demographics. They can discourage leaders who are not white males (and white males who have a different leadership approach) from expressing their own style.
The PLI is based on an inclusive leadership model and so values a non-biased approach. In this way, it helps build the confidence of underrepresented groups (e.g. women, BAME individuals) to lead in their own, effective way.
Helps develop D&I positive leaders
The PLI behaviours include those which are a key foundation for valuing diversity and being inclusive.
Research shows that the key to reducing inequality and enhancing fairness for diverse people can be found in how they are treated by their line manager.
In this way, using the PLI for development helps highlight the key behaviours that inclusive leaders enact.
Contact us to get started